02 Jul

Dalgarno's of Elsternwick Featured on L&M Home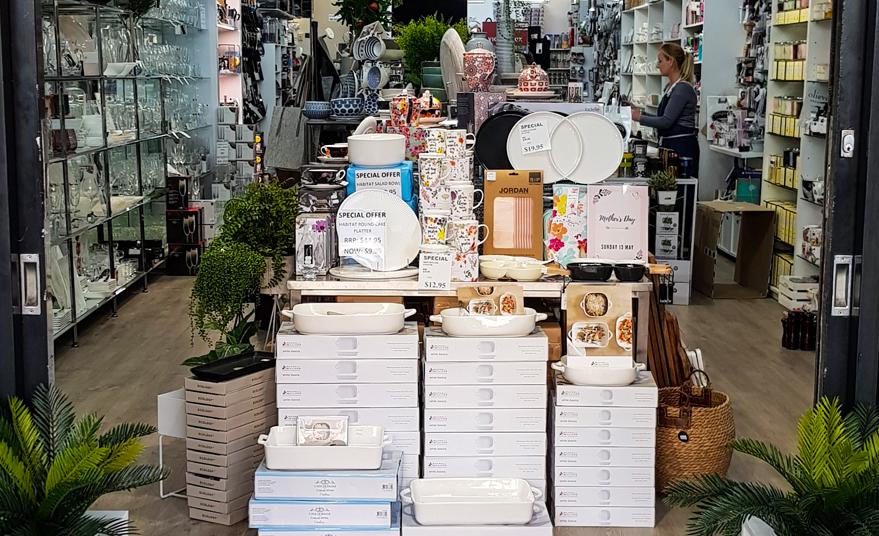 Ann from Dalgarno's of Elsternwick was recently interviewed on the L&M Home Website. The interview highlights some of the history of the Dalgarno's of Elsternwick store as well going into detail about the range of homewares, kitchenwares and cookware stocked in store.
"We stock a large range of homewares, kitchenware and cookware from all the major brands including Maxwell & Williams, S&P, Bodum, Swiss Diamond and Anolon, just to name a few.  We also have a few niche brands to differentiate ourselves from the large stores, including Mint Home, Olieve & Ollie and Marmoset Found.  This is also where L&M Home fits into the mix."
The team from L&M Home gave readers this recommendation:
"If you're an Elsternwick local, it's likely you've already visited Dalgarno's and swooned over their beautiful range of products and experienced firsthand the wonderful customer service that Ann and her team provides. If you're from Melbourne, it's definitely worth heading bayside to enjoy the lovely village atmosphere and history that Elsternwick has to offer. Supporting local businesses like Dalgarno's of Elsternwick helps keep traditional retail stores alive and thriving."
We've stocked L&M Home for many years and continue to do so with each collection they release.
Click here to read the full article.
You can view L&M Home's latest Autumn Winter 2018 catalogue here (photographed in Ann's home!) and be sure to visit us in store to see a selection of their range in person!